Andrew De Silva's Prince Purple Revolution
Saturday 19 June
Doors 8pm
Show 8.30pm
Tickets $38
Andrew De Silva's Purple Revolution is a heartfelt dedication to the music of one of the greatest icons of the 21stCentury… Prince. Andrew De Silva, from leading R&B group CDB, and a multi–platinum ARIA award winner joins forces with Australia's leading musicians to take the audience on a respectful yet soulful musical journey through the life of Prince. This show promises to bring you the songs, the costumes, the energy, and the individuality that is Prince.
Click "Book Now" Below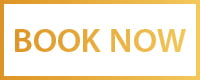 Please note Dance floor availability may change based on NSW Government restrictions at the time of the event.