Bowie Unzipped
Saturday 20 February
Doors 8pm
Show 8.30pm
Tickets $30
BOWIE UNZIPPED: The immense popularity of Bowie's legacy cannot be understated. That being said it is fitting that Jeff Duff's show has gained a reputation for delivering stunning performances of Bowie classics.
'Bowie Unzipped' salutes Bowie's ever evolving musical career with Jeff's unique interpretation of Bowie's remarkable and enduring songbook. Jeff has been singing Bowie's songs for many years, gaining the glowing support of Bowie himself.
Duff  has long been acknowledged as the closest thing to the real Bowie that Australian audiences will ever get to experience. In Bowie's absence…if you really want to experience the next best thing to the 'Star Man' , don't miss Jeff's show
''Jeff doesn't try to impersonate Bowie, he simply does his own spectacular thing with the thin white dukes songs'',  "If you closed your eyes, you could believe it was Bowie on stage''  – Faster Louder Magazine
Click "Book Now" Below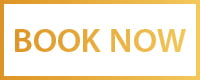 Please note Dance floor availability may change based on NSW Government restrictions at the time of the event.