David Strassman
Friday 14 October
Doors 8pm
Show 8.30pm
Tickets $49.90
From London to New York, Strassman's comic genius has shocked and surprised. Now it's your turn to experience Strassman's uproarious comedy with those infamous favourites, the loveable Ted E. Bare and the evil Chuck Wood.
Don't miss Strassman's newest show,The Chocolate Diet, where Ted E. Bare's health quest is hilariously painful and relatable plus Chuck is going through an identity crisis.
David Strassman. He's the dark-edged, avant-garde artist who lifted ventriloquism into the 21st century, acquiring a multitude of fans and critical acclaim along the way.
Led by the evil Chuck Wood and delightfully cute Ted E Bare, Strassman's "renegade band of puppets" (as The Scotsman called them) create a multi-layered stage performance.
Audiences forget that it's actually a one-man show!
Don't miss one of Australia's favourite comedian's delivering the ultimate night out.
A truly remarkable performance appears to defy reality – The Adelaide Advertiser
Hilarious – The Scotsman (UK)
Click "Book Now" Below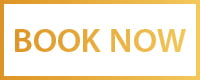 Please Note: This performance is rated MA. Children 12 to 18 years old must be accompanied by a parent or guardian. No one under 12 admitted. Please be aware that some content may be offensive or inappropriate for children. Suggested age level 15+