Halloween Party 18+
Saturday 26 October
Doors 8pm
Close 12.30am
Tickets $30
Get ready for chills and thrills this Halloween and dance till you drop at this ghoulishly good celebration of all things that go bump in the night. Featuring insane hits from our feature rock act Angel Down plus devilishly good tunes from our master of the macabre DJ Ghoul. Zombie slushies and prizes for best dressed – we guarantee a howling good time.
Click "Book Now" Below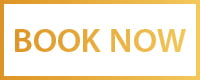 Costume Guidelines
Members and guests must not;
Alter their appearance beyond the ability to distinguish their identity with their photo ID. This may include, but is not limited to; full face masks, full face paint, obstructive headwear.
Bring props and accessories that visually portray weapons (e.g. guns, swords etc.) or could potentially be used as one to cause harm to any person or property (e.g. broomstick).
Wear clothing displaying anti-social wording or motifs, obscene or suggestive meanings, provocative, exposing or offensive in nature.
The Club's Standard Dress Regulations may also apply (rwc.org.au/visit/dress-regulations).