Hot August Night – Peter Byrne
Friday 21 January
Doors 8pm
Show 8.30pm
Tickets $55
A RECREATION OF ONE OF THE GREATEST LIVE ALBUMS OF ALL TIME.
Celebrating the Anniversary of the legendary recording "Hot August Night", PETER BYRNE brings Neil Diamond to you together with a 30 piece symphony Orchestra.
It's almost 40 years since Neil Diamond stepped on stage at the Greek Theatre in Los Angeles with a symphony orchestra and recorded what is still known today as one of the greatest epic live albums of all time. Now that album will be recreated in its original format and note for note by Peter Byrne and the Sydney International Orchestra. Featuring classic songs Crunchy Granola Suite, Cherry Cherry, Sweet Caroline and I am I said.
See the same spontaneous display of energy and sensuality of Neil diamond with the superb talents of Peter Byrne . Peter's capacity to recreate Neil Diamond to a standard that Neil himself has endorsed on many occasions hearing Peter's tribute.
Each year Peter has thrilled audiences around Australia playing tributes to Hot August Night at Sydney's State Theatre, Darling Harbour Convention Centre, Burswood Casino, Adelaide Festival Theatre and this year to 4500 people at the Twilight at Taronga series with electrifying performances. With a 30 piece symphony orchestra Peter reenacts every song from the albums as Diamond recorded it. This concert is ideal for the corporate event that wants the wow factor.
"The day I see a better Diamond will be the day the man himself appears on stage." Adrian Revere, The Mercury
Click "Book Now" Below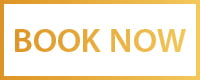 IMPORTANT NOTICE TO ALL TICKET HOLDERS
PETER BYRNES HOT AUGUST NIGHTS
FRIDAY 21 JANUARY 2022
Dear ticket Holders
Please be advised that due to the implementation of new NSW Health Covid Guidelines recently announced, the below rules will apply to the Hot August Nights event on Friday 21st January 2022
Entertainment and recreation facilities
 From the beginning of 24 December 2021, all people in NSW over the age of 12 are required to wear a face mask unless eating or drinking
 Effective 8 January 2022, singing and dancing in entertainment facilities and recreation facilities (major) will not be permitted