International Women's Day 2023
Wednesday 8 March
Starts 11am
Tickets $115 per person
Networking Luncheon | Guest Speakers
#EmbraceEquity
Equity isn't just a nice-to-have; it's a must-have.
A focus on gender equity needs to be part of every society's DNA.
When we embrace equity, we embrace diversity, and we embrace inclusion.
We embrace equity to forge harmony and unity, and to help drive success for all.
Equality is the goal, and equity is the means to get there.
Through equity, we can reach equality.
Together we can fully #EmbraceEquity.
When: Wednesday 8 March 2023 from 11.00am to 3.30pm
Where: The Function Centre, Revesby Workers' Club
Tickets: $115 per person  l  Please note that there are 10 people per table
Menu: 3 Course Luncheon
Click "Book Now" Below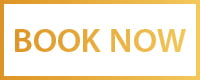 LayDee KinMee | Host
One of Australia's most in demand drag queens and well known for her incredible vocals and unique yodelling talents. She entertains audiences both nationally and internationally with performances spanning the globe. She received a judges standing ovation on 'Australia's Got Talent' and is a three time ACE Award winner for Best Production Show and Best Compere.
Wendy Harmer  l  Broadcaster, Author, Journalist and Stage Performer
In a career spanning four decades, Wendy Harmer has found success as a journalist, columnist, radio broadcaster, TV host, author, playwright and comic performer and is one of Australia's most versatile entertainers
Wendy was a pioneer for women in media as MC of ABC TV's The Big Gig and as the headliner in 2Day FM's Morning Crew, which dominated Sydney radio ratings for 11 years.
A former political journalist, Wendy is the author of eight books including her bestselling novel 'Farewell My Ovaries', 'Love and Punishment' and 'Nagging For Beginners', a how-to guide for women. She has also written plays, an opera libretto and has been a prolific columnist for many magazines and newspapers, most notably as Editor In Chief of her own site for women, The Hoopla. She has also been a columnist for the Good Weekend, The Sunday Telegraph and many magazines.
Robbi Mack  l  One of Australia's leading experts in resilience, performance and influence through the mastery of emotional intelligence.
Robbi Mack is the 'Queen of HeartBeatz' and has a passion for inspiring and amplifying the potential found in human connection. Robbi empowers people with the tools to integrate our minds, with messages from the heart. An expert in emotional intelligence she innately understands the importance of self-awareness, self-management, and the power of empathy in becoming our greatest selves.