Kids Free Movies April 2020
Wednesday 15 April &
Wednesday 22 April
Doors 10.00am
Screening 10.30am
FREE ENTRY WITH TICKET
Tickets available Wednesday 01 April 2020
POKEMON DETECTIVE PIKACHU
Wednesday 15 April (PG)
Ace detective Harry Goodman goes mysteriously missing, prompting his 21-year-old son, Tim, to find out what happened. Aiding in the investigation is Harry's former PokОmon partner, wise-cracking, adorable super-sleuth Detective Pikachu. Finding that they are uniquely equipped to work together, as Tim is the only human who can talk with Pikachu, they join forces to unravel the tangled mystery.
Click "Book Now" Below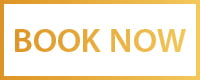 THE KID WHO WOULD BE KING
 Wednesday 22 April (PG)
Old-school magic meets the modern world when young Alex stumbles upon the mythical sword Excalibur. He soon unites his friends and enemies, and they become knights who join forces with the legendary wizard Merlin. Together, they must save mankind from the wicked enchantress Morgana and her army of supernatural warriors.
Click "Book Now" Below