Photos with Santa 2022
Saturday 26 November - Saturday 24 December 2022
We know that no Christmas is complete without a photo with Santa, and every year the feedback we receive from 'Photos with Santa' is overwhelmingly positive.
The process is hassle free in a relaxed and friendly environment, with easily accessible, free parking and an online booking system to secure your visit with the Big Man.
'Photos with Santa' are located in the Brett Street Foyer of the Club.
Pet Santa Photos
Don't forget your fury friends this Christmas. Our outdoor Santa set is perfect for capturing their special visit with Santa.
'Pet Santa Photos' are located outside the Brett Street Foyer of the Club.
Sensory Santa Photos
Our sensory sessions are conducted at dedicated times prior to the Club opening.
These support children with special needs, disabilities or those children who find it difficult in busy social environments. NB Please advise your child's sensory concern at the time of booking.
Online Bookings are essential for all Sensory Santa Photo Sessions.
Sessions times available are 8.45am, 8.30am, 8.15am and 8.00am
Sensory Santa Photos are located in the Brett Street Foyer of the Club.
Photo Packages
Choose from a range of package deals to make this Christmas memorable. Key rings, USB, magnets and many more packages available!
About Online Bookings
All families will be required to book their photo session online.
This will ensure that each booking session interval is not overcrowded, allowing for only 6-7 families at any one time.
A deposit is required when booking, and this amount will be deducted from your purchased photo package.
Please note that you only require One (1) Booking per Family. This includes bookings for 'Photos with Santa' and 'Pet Santa Photos'.
The 'Book Now' button below will take you directly to our photographers 'Little Pix' booking system.
Once booked you will automatically receive a confirmation email, this contains your booking details and reference number.
For all booking enquiries, please contact Little Pix on 0410 759 660.
Click "Book Now" Below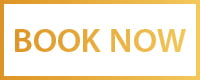 Session Dates and Times
Saturday 26 November
Photos with Santa
9am to 6pm
Sunday 27 November
Photos with Santa
9am to 6pm
Saturday 3 December
Photos with Santa

Pet Photos

9am to 3.30pm

4pm to 7pm

Sensory Session starts prior at 8am
Sunday 4 December
Photos with Santa

Pet Photos

9am to 3.30pm

4pm to 7pm

Sensory Session starts prior at 8am
Thursday 8 December
Photos with Santa
9am to 1pm
Sensory Session starts prior at 8am
Friday 9 December
Photos with Santa
3pm to 7pm
Saturday 10 December
Photos with Santa

Pet Photos

9am to 3.30pm

4pm to 7pm

Sensory Session starts prior at 8am
Sunday 11 December
Photos with Santa

Pet Photos

9am to 3.30pm

4pm to 7pm

Sensory Session starts prior at 8am
Tuesday 13 December
Photos with Santa
9am to 6pm
Wednesday 14 December
Photos with Santa
9am to 6pm
Thursday 15 December
Photos with Santa
9am to 6pm
Sensory Session starts prior at 8am
Friday 16 December
Photos with Santa
9am to 6pm
Saturday 17 December
Photos with Santa

Pet Photos

9am to 3.30pm

4pm to 7pm

Sensory Session starts prior at 8am
Sunday 18 December
Photos with Santa

Pet Photos

9am to 3.30pm

4pm to 7pm

Sensory Session starts prior at 8am
Monday 19 December
Photos with Santa
9am to 6pm
Tuesday 20 December
Photos with Santa
9am to 6pm
Wednesday 21 December
Photos with Santa
9am to 6pm
Thursday 22 December
Photos with Santa

Pet Photos

9am to 3.30pm

4pm to 7pm

Sensory Session starts prior at 8am
Friday 23 December
Photos with Santa

Pet Photos

9am to 3.30pm

4pm to 7pm

Saturday 24 December
Photos with Santa
9am to 6pm
Sensory Session starts prior at 8am