Dennis Hayward Director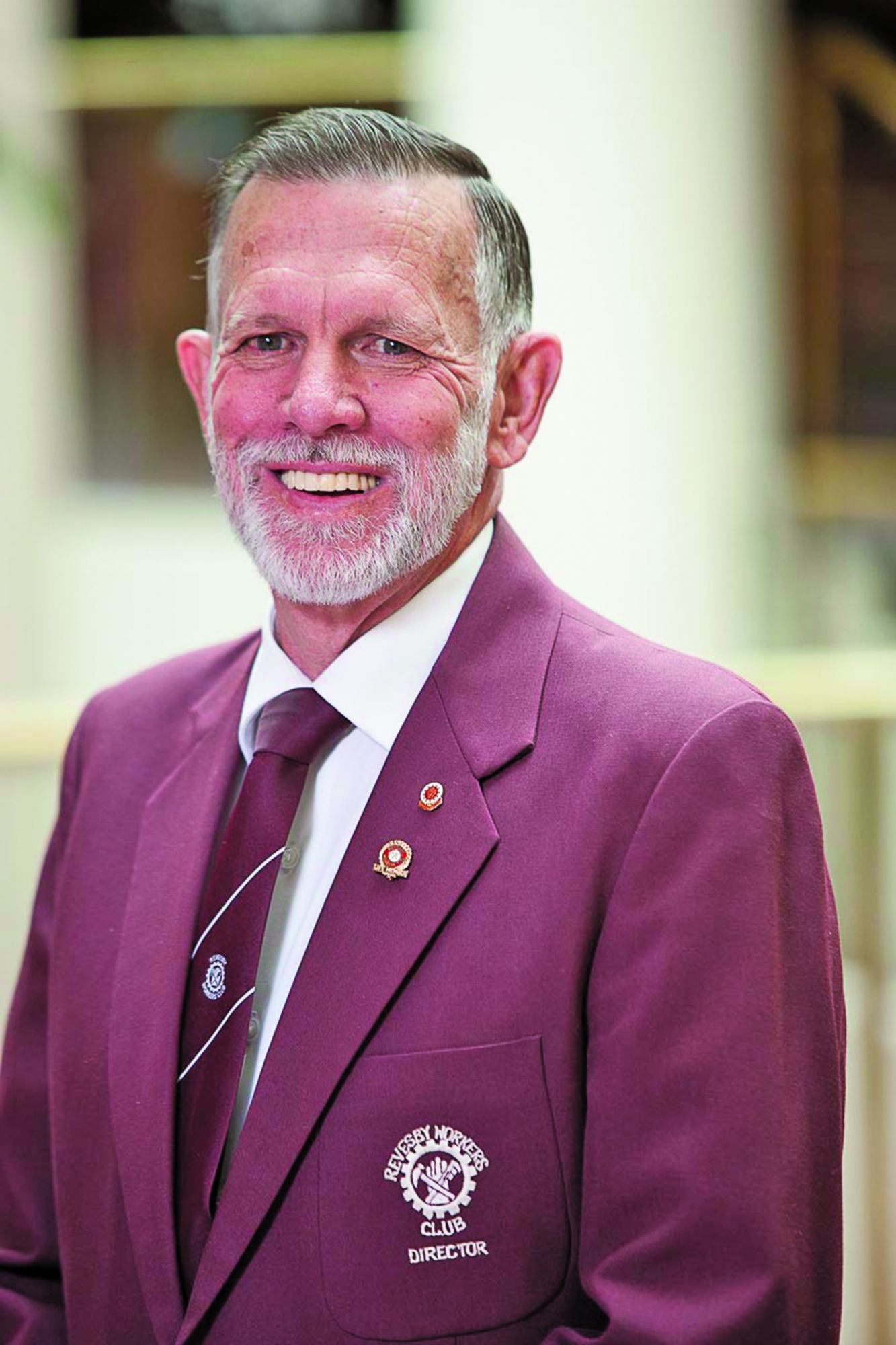 "Give happy – live happy" a statement well deserved of the Revesby Workers' Club sub clubs. Their members and community people, especially the Charity Committee members have in some way or another supported the charity through this year.
The Bill Bullard Charity through the support of too many people to mention in these columns has been able to fund the total sum of $71824.50 for Bankstown Hospital in this year. The monetary amount has been converted into equipment for the emergency department, the babies ward and the aged care department. This includes portable ventilators for emergency, person lifters and scales for the aged care area and high back patient chairs for the babies ward.
The charity committee with the aid of a number of generous people have donated over $260,000 to the local community in the past five years alone.
Bankstown Hospital will again be the focus of the charity fund raising for the 2015 -2016 year and the charity will be challenged with supplying the Ambulatory Ward, the Repertory Ward, the Antenatal Clinic and the Medical Assessment Team with specific equipment.
The winners of the 2015 major raffle were: first prize ticket number 2711 Mr Lynne, second prize ticket number 753 Mrs Aldridge and third prize ticket number 942 Mr Heard. The prizes were provided by Tag Automotive at Milperra, the Charity Committee and supported by Lea's World Travel at Panania.
Prior to Christmas, the Charity Committee will be operating a Christmas lights tour and the New Year will see winery tours and our usual trip down to Berry for the Sunday markets and a look around town, a very enjoyable day out.
Thank you to all who assisted the charity this year and have a wonderful Christmas and a Happy New Year.
Community Members
Meals on Wheels reached the 49th year of service in Bankstown during September and at a volunteers function, long service awards were presented to sixteen volunteers who had gained from five years to thirty years' service with that organisation.
If you are able to give some time either delivering hot or cold meals, able to do shopping for aged or disabled persons, please contact Pat Pride on 9707 9646 during work hours.
Bankstown Canterbury Community Transport is also in need of volunteer drivers with their own vehicles and offers a distance payment scheme for your time. Please contact Ms Hemera Kirby on 9772 2579 for further information.