Maintenance Trades Assistant
We are seeking to appoint an experienced Maintenance – Trades Assistant for sites including Revesby Workers' Club, Revesby Workers' Sports Club, Tree House 1, 2 and Revesby Village Centre.
Reporting to the Maintenance Supervisor the role is suited to someone who can demonstrate the following; 
Essentials
Extensive building maintenance experience
Assist with and take direction from the Maintenance Supervisor and Tradespersons
Assist in the maintenance and repairs of building plant and equipment
Assist in the planning of undertake preventative maintenance programs
Able to mow and maintain lawns, gardens and indoor plants.
Willingness to assist in collecting rubbish around the site and general tidiness
Cleaning roadways, gutters, garden beds and Multi-Level Car Park of litter.
Operate a range of tools, plant and equipment
Maintain tools, plant and equipment in serviceable and safe condition
Ensure compliance with all Occupational Health and Safety and Work Cover requirements
Keep work areas and amenities clean at all times
Actively contribute to special projects
Undertake other duties, as directed
Drivers Licence including manual vehicles
Desirables
Good communication and customer service skills
Physical fitness sufficient to undertake the responsibilities
Responsible, self-starter able to work alone, unsupervised and show initiative
Team player
Knowledge of safe manual handling procedures
Ability to carry out certain building maintenance tasks including but not limited to painting, plumbing and irrigation repairs.
About you:
Warm, friendly and professional
Dependable and have proven reliability
Possess organisational and time management skills
Strong initiative and sound judgement, with a can-do attitude
Attention to detail
Great communicator
Actively embraces our Club's Values
What we offer you:
A supportive, hardworking and people focused team
A career path and plenty of ongoing training if that is what you are seeking
A company that lives by its values and has strong focus on its community and its people
Discounted gym membership if fitness is your thing
Free meals whilst on shift
Uniforms
On-site parking
What we care about:
Our Patrons and our Community
The Future and The Environment
Equality, Diversity and Workplace Gender Equality
Development
Safety: and
YOU
Would you like to join our team? Does this sound like something you could embrace and enjoy? If you are looking for an exciting opportunity to be a part of a cohesive team in a financially secure large Club Group. Please forward your applications via the APPLY NOW button below.
Revesby Workers' is committed to an equitable and diversified workforce. We strongly encourage candidates from an Aboriginal or Torres Strait Islander background to apply for this role.
Please Note: Only short listed candidates will be contacted. We thank you for your understanding with this decision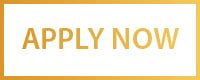 Sous Chef – Mooney Mooney Club
Our restaurant is looking for a talented sous chef to join our team on a full time basis. You will be working closely with the Club Manager taking command in our kitchen and will be given wide-ranging responsibilities. Most importantly, you will help bring our vision for the restaurant to life. There is plenty of room for progression to a Senior Sous Chef role.
We are looking for genuine people who are keen for an opportunity to build their career and want to be part of a dynamic team who will help support you and give you all the help that you ask for, to get you to where you want to be!
You'll have the opportunity to work at a stunning location that's backed by a great industry brand
What can we give you?
A clear career path and ongoing training opportunities, if that is what you are seeking! We will give you all the support you need to succeed.
Above award wages and conditions
We help you save money by offering free meals while on shift for Part and Full-time roles.
Birthday leave plus maternity/paternity leave
You won't have to pay for parking.
A great Staff Rewards and Recognition Program
We are seeking applicants who:
Have a passion for food and commitment to learn and progress
Preparation and design of food menu
Are reliable and responsible for running the day-to-day operations of the kitchen
Assist and oversee the preparation, cooking and presentation of our innovative and mouth-watering culinary offerings
Are able to Plan catering events and functions
Are motivated and hard working
Have excellent communication skills and a team player
Produce high quality plates both design and taste wise
Resourcefully solve any issues that arise
Manage and train kitchen staff, establish working schedule and assess staff's performance
Order supplies to stock inventory appropriately, ensuring stock take is performed monthly
Maintain a positive and professional approach with co-workers and customers
Embrace our Club Values – Adaptable, Teamwork, Supportive & Strength
Rostering of kitchen staff
Lead team from the front
Training and mentoring kitchen staff
To be the successful in joining our team you will have:
Drive, personality creative flair and a passion for food
Experience in leading a large team
Ability to be organised and work well under pressure
Motivated and are hard working
Positive and professional attitude
Excellent communication skills and a team player
Ability to maintain a continual high standard of food quality and presentation
Strong adherence to food standards, operating procedures, WHS and regulatory guidelines
Week day, week night and week end availability is essential
Minimum Certificate III or above in Commercial Cookery
We require a minimum 3 years' experience in a role performing similar tasks and hold a Food Safety Certificate
If you love customer service and want to work with a dynamic team in a beautiful location on the Hawkesbury River, then we have job for you!
Would you like to join our team? Does this sound like something you could embrace and enjoy? Send your application now with some info about yourself via the APPLY NOW button below.