Firestone Kitchen and Bar is a popular and and stylish eatery with comfort for the whole family.
The name Firestone originates from the occupation of creating fine food to share with friends and family while using a variety of ingredients, heating utensils and stone materials. The design of the dining room reflects the name fire and stone in its unique features such as the warm fireplace, coarse textures and mosaic tables, with the addition of an open-view kitchen for a communal feel.
Firestone offers comfortable and relaxed casual dining with seating inside and an adjoining outside alfresco terrace. The alfresco terrace features an outdoor fireplace, lush garden beds and hanging greenery, white lamp posts and exposed brick. The purpose built roof system has been designed to allow guests to enjoy natural light whilst being protected from the outside elements.
The open plan kitchen creates a welcoming focal point for guests to enjoy the culinary skills of the talent kitchen team. At the main entrance, guests are greeted to Firestone Bar with the core feature of copper tanks filled with unpasteurised beer. Firestone Bar offers the best tasting beer delivered untouched and unhandled straight from the brewery. Beer drinkers will experience flavours of the freshest, smoothest and creamiest tasting beer – a taste that is often only experienced by the brewers themselves. Firestone Bar also features a variety of specialised beverages including Australian, New Zealand, French and American wines and delicious fruity cocktails.
The relaxed, family friendly atmosphere of Firestone Kitchen and Bar offers flavoursome food from an extensive menu offering traditional classics with a modern twist including salads to die for, big juicy burgers, steaks cooked to your liking,  shared plates (including a huge 1.2kg Tomahawk Steak and a Seafood platter), and to finish an overindulgent dessert and gelato bar.
Firestone Kitchen and Bar also offers a fun kids room. Trailblazers Kids Zone is a great space with loads of entertainment for kids. Trailblazers features a huge LED screen for movies, a silent zone for kids to read and a game zone with an assortment of gaming console. Conditions of entry into Trailblazers Kids Zone can be found here.
Please be advised if you bring a cake into the club a cakeage fee of $2.50 pp will be incurred (capped at $20).
---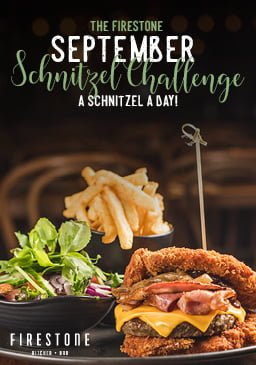 ---
Operating Hours:
Mon-Thu  11.30am – 2.30pm | 5pm – 9pm
Friday  11.30am – 2.30pm | 5pm – 9.30pm
Saturday  11.30am – 9.30pm
Sunday  11.30am – 9pm
Operating Hours
Mon – Thu  11.30am – 3pm | 5pm – 9pm
Friday 11.30am – 3pm | 5pm – 10pm
Saturday 11.30am – 10pm
Sunday 11.30am – 9pm