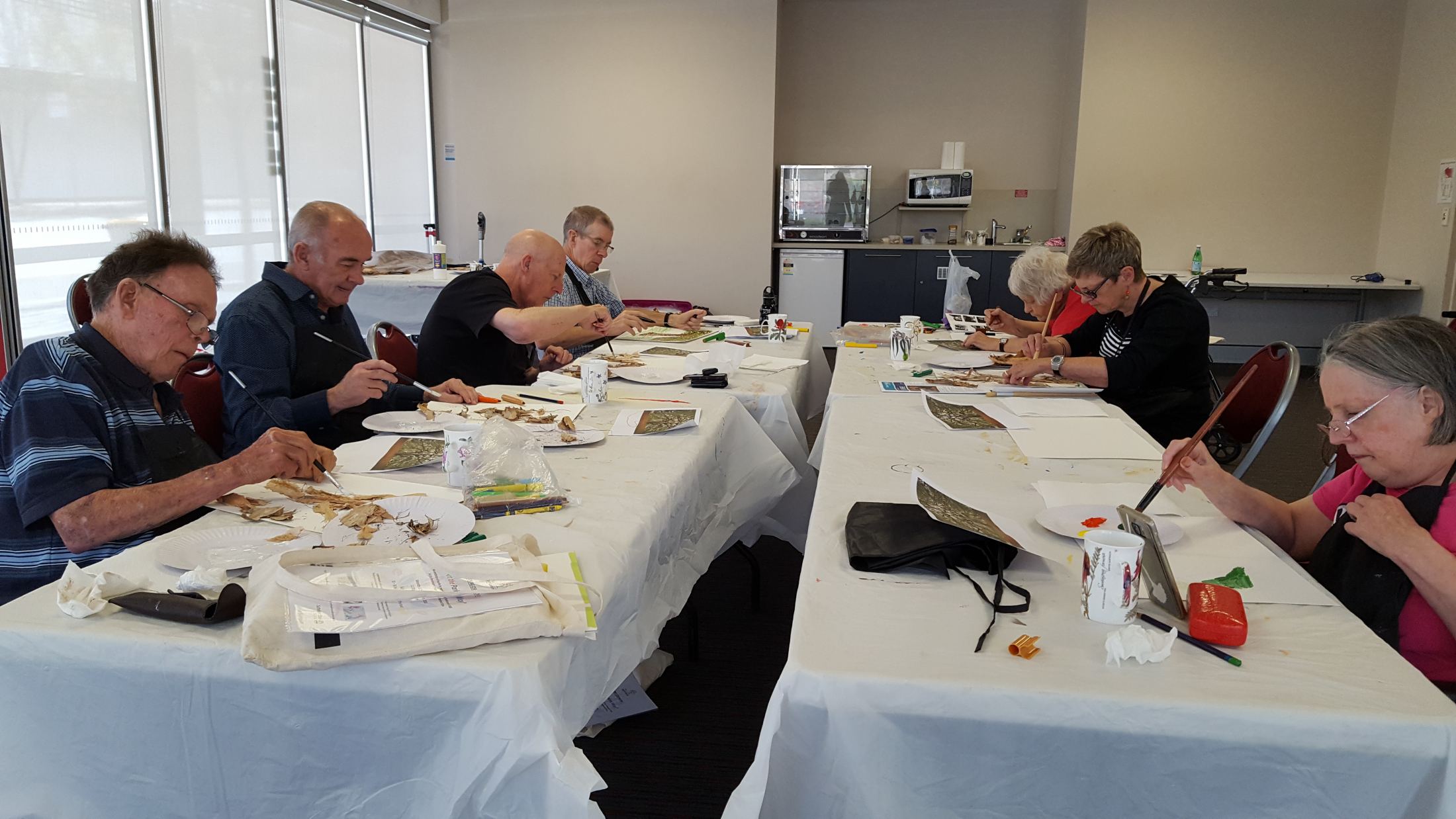 Revesby Workers' have given $8155.00 funding to the Art for Parkinson's group under the ClubGRANTS program, which supports community health services, the disadvantaged, junior sport and large-scale infrastructure projects.
Revesby Workers' is proudly supporting Parkinson's NSW, an organisation which continues to make a difference to the lives of over 700,000 people directly impacted by Parkinson's in Australia. More specifically, Revesby Workers' have contributed funding to The Art for Parkinson's Group.
The Art for Parkinson's Group is an innovative art programme for people in the community living with Parkinson's disease. The group is designed to provide a "can do" activity for people whose abilities have been compromised by Parkinson's, a typical class begins with a "cuppa" and a chat.
Art for Parkinson's Group Coordinator, Wendy Davis generously gives her time to organising and running the support group.
"We begin with activities to help calm the nervous system through guided breathing exercises to focus the mind, followed by seated stretching to kick start the body into action."
"Although communication through speech is often compromised with Parkinson's disease the ability of self-expression flows through with the use of a variety of materials and subjects.  At the beginning, the first mark or stroke then leads to another and another which is in itself a major achievement for people who find writing difficult.  This, in turn, encourages confident experimentation."
"There's no right or wrong … just wonderful, creative, self-expression.  We like to say that "MAGIC HAPPENS" and the great thing is that no experience is required!"
The Art for Parkinson's group allows suffers to direct their minds to different levels where the visual mode prevails on the logical and connects the person with their creativity.  This is very important for someone who has to adapt to certain limitations and a new situation due to a disease like Parkinson's.
Through the support of Revesby Workers' ClubGRANTS funding and the generosity of volunteers the Art for Parkinson's groups is making a significant contribution to the improvement of health for those suffering with Parkinson's disease.
The first Art for Parkinson's group will be held on Monday 17 October at the Sefton Community Centre and will continue every second Monday from 10am to 12pm. The cost each week is five dollars ($5) and includes all materials, morning tea and the friendship of likeminded people.
All members of the community affected by Parkinson's disease are welcome to join and be a part of an outstanding project for people with Parkinson's.
For more information, contact Mrs Wendy Davis on 0415 361 991,
artforparkinsons@outlook.com.au or visit www.artforparkinsons.com.au