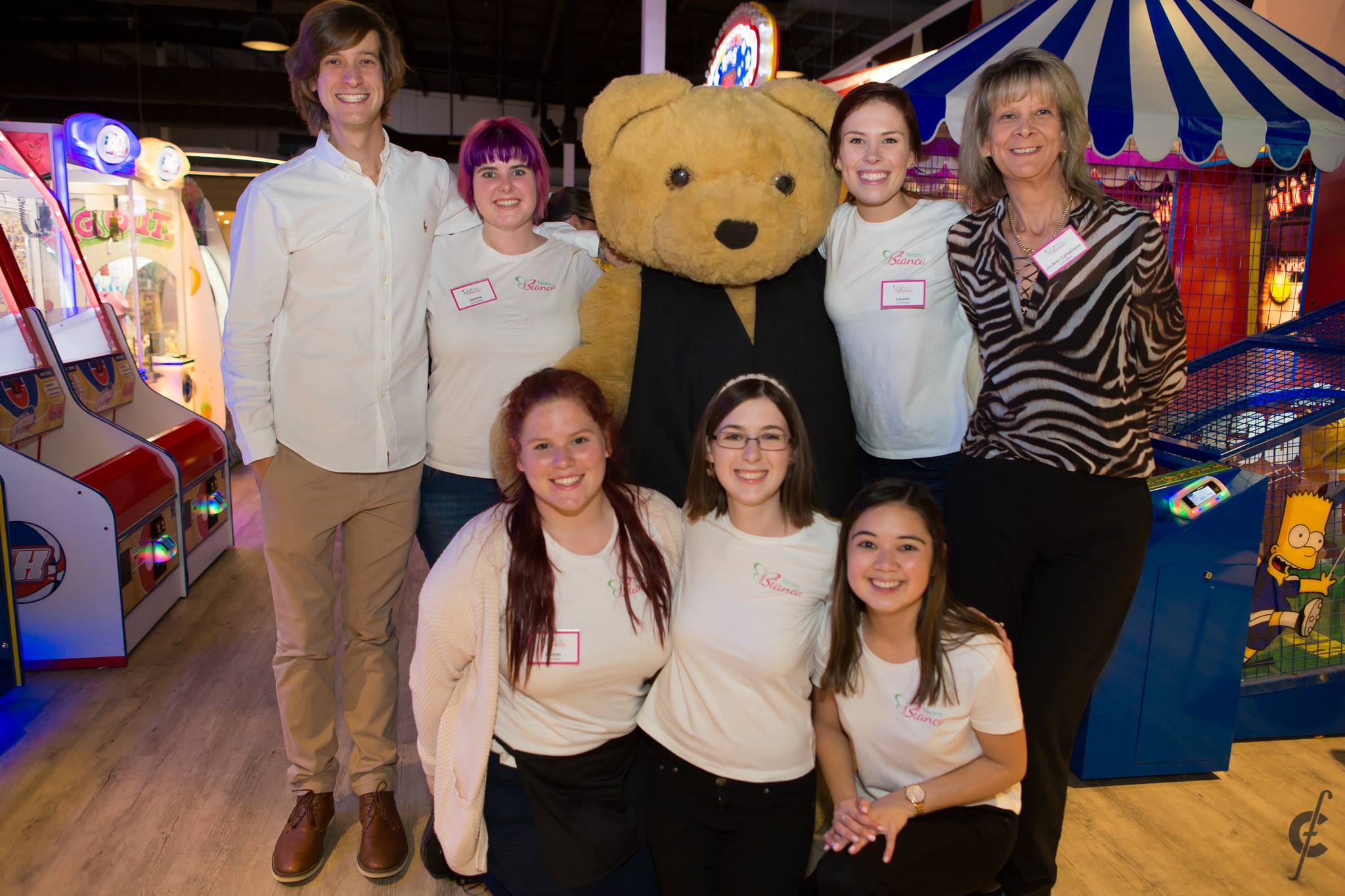 Keeping Bianca's spirit alive is exactly what the family and friends of Team Bianca wanted, and their doing it with fun fundraisers that have seen $31,000 dollars go to The Children's Hospital at Westmead.
Over the last two months, Team Bianca has held several events to raise money for The Children's Hospital at Westmead and have brought greater awareness to the seriously rare blood disorder, hemophagocytic lymphohistiocytosis (HLH).
The City2Surf is now the annual fun run for Team Bianca and raised $100,000 last year for the Steve Waugh foundation which went toward individual grants for those with rare diseases like Bianca's.
This year, Team Bianca again ran in the City2Surf, held a Bunnings BBQ and Bowls for B at AMF in Revesby Workers' Club. Bowls for B was one of the major events held in August with special guest Bandaged Bear coming along to have a bowl.
Team Bianca was formed in memory of Bianca Caltabiano who passed away in October 2013 at age 18 from hemophagocytic lymphohistiocytosis (HLH), a rare cancer-like blood disorder of the immune system.
Although sadden, family and friends saw a need for more awareness, research and funding for HLH and together Team Bianca was born. Team Bianca contributes their efforts with big smiles to help get events started, supported and finished smoothly.
Within the Revesby Workers' Club community, Lauren Goydych played a big part in putting together and managing the Bowls for B event to make sure it was full of fun and awareness of HLH. Lauren says she is proud to see so much community support.
"Words cannot describe how happy I am to do what I love for the people I love. Creating such an amazing event for Bianca and having the support of our family and friends means the absolute world. I want to thank everyone involved not only today but for all the consistent effort with Team Bianca."
Team Bianca has inspired the community with local businesses and big names like Qantas and Hilton Hotel coming together to donate. With much enthusiasm the group has helped encouraged and enrich the lives of those who are suffering with HLH through their actions of positivity and strength.