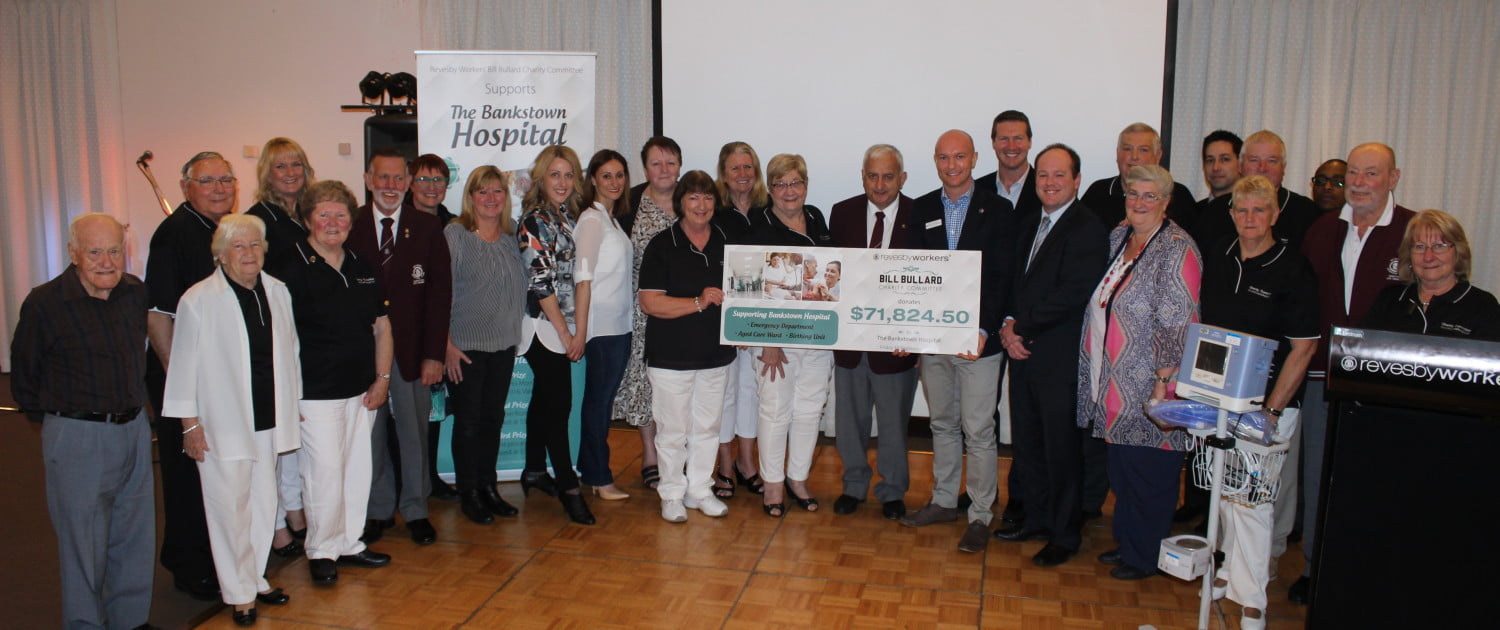 Revesby Workers' Bill Bullard Charity Committee has funded a total of $71,824.50 for Bankstown Hospital thanks to the generosity of the local community.
The monetary amount has been converted into equipment for the Emergency Department, the Birthing Unit and the Aged Care Department. The donation has allowed for amenities such as portable ventilators for emergency, person lifters and scales for the aged care area and high back patient chairs for the Birthing Unit.
Dennis Hayward member of the Revesby Workers' Board and the Bill Bullard Committee commended all on their support.
"The donation was made possible through the generous support of club members and friends supporting outings, raffles and shows at Revesby Workers' Club."
Bankstown Hospital will again be the focus of the charity fundraising for the 2015 and 2016 year and will be challenged with supplying the Ambulatory Ward, the Repertory Ward, the Antenatal Clinic and the Medical Assessment Team with specific equipment.