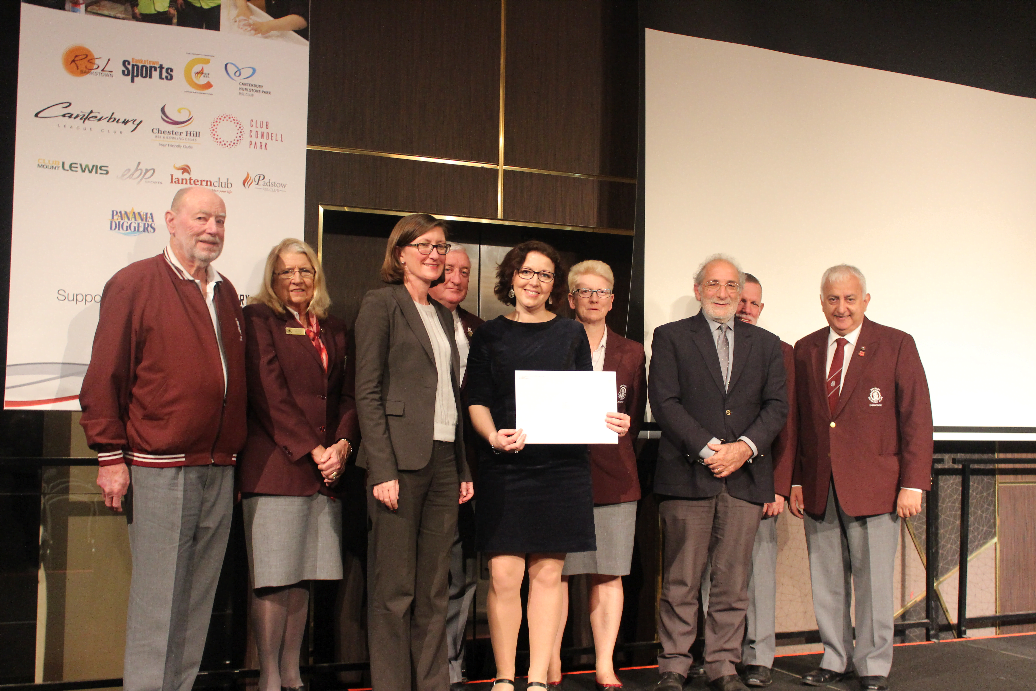 The Revesby Workers' Club, ClubGrants Committee were on hand today to present the Bankstown community with a cheque for $410,030.
For 2017, The Club's Committee spent numerous hours reviewing all ClubGRANTS applications to ensure that the Club's funding is well dispersed to a range of services, meeting various needs throughout the community.
The Whitlam Institute were one one the main recipients for funding through Revesby Workers' ClubGrants (pictured with our Committee) with other recipients for 2017 listed below.
East Hills Men's Shed
Caroline Chisholm Special School
Rainbow Club Revesby
Stroke Recovery Group
iShine Church
Bowel Care
Bankstown City Aged Care
Parkinsons NSW
Bankstown Community Resource Group Inc.
Bankstown Canterbury Community Transport
George Bass School P&C Association Incorporated
Broderick Gillawarna School
Coolaburoo Neighbourhood Centre Inc
Bankstown Koori Elders Group inc
Learning Links
East HIlls Public School P&C Association
St John Ambulance Australia (NSW)
Bankstown Hospital