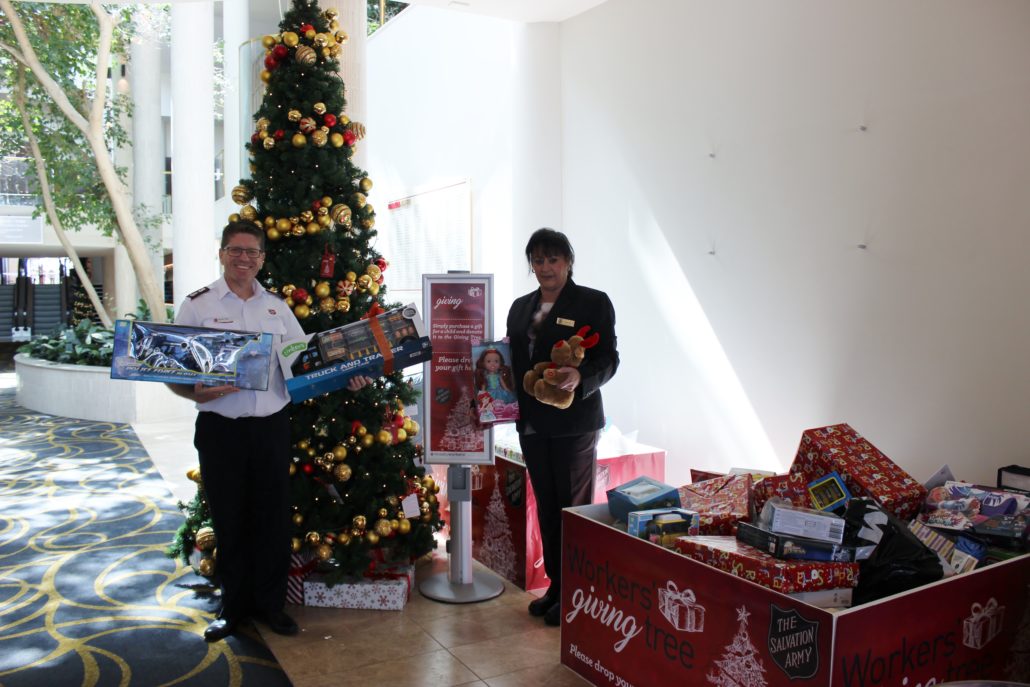 Revesby Workers' Club and the local community have come together and donated more than 1500 items to the Salvation Army Christmas Appeal.
The Salvation Army Christmas Appeal helped those doing it tough and supported around 300,000 Australians over the festive season. The donations from the Revesby Workers' Club community during Christmas supported the appeal by giving much needed toys, food and gifts to others who need that extra support.
Panania Corps Officer Pastor Major Michael Hogg, said that the efforts from the club community has been great and it has all gone a long way for those who may not been able to have a bright Christmas.
"The kind-hearted, Revesby Workers' Club visitors who donated around 1500 individual items including food, toys and a variety of gifts is a fantastic effort and will now go into the hands of families struggling to make ends meet."
Revesby Workers' Club are committed to supporting those struggling and encourage all members and guests to continue to support The Salvation Army through the entire New Year.