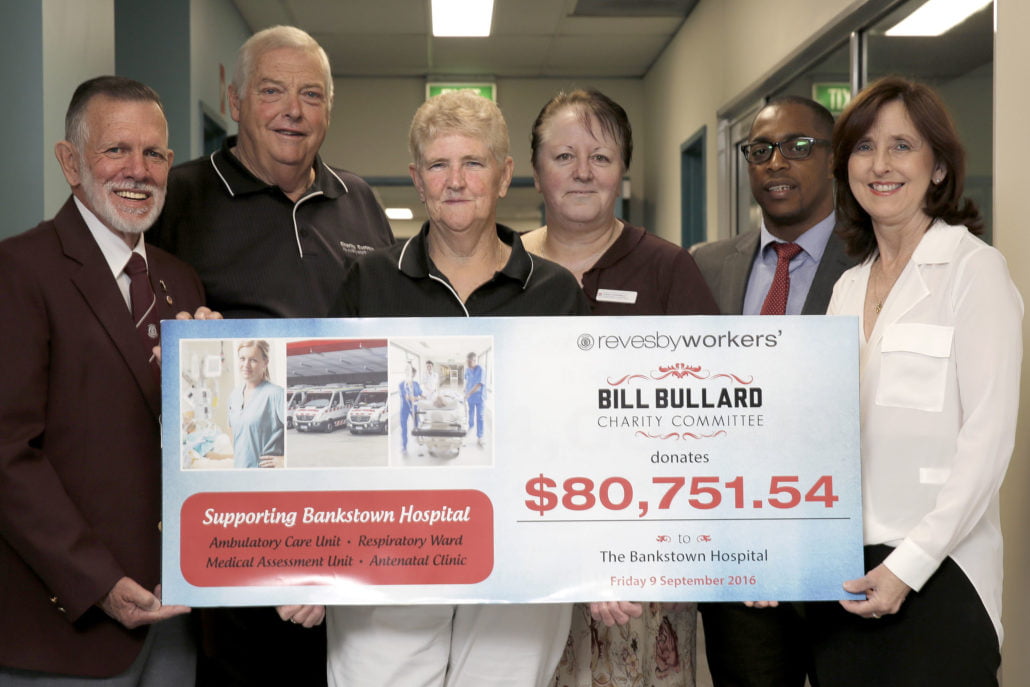 Revesby Workers' have donated $80,751 to multiple wards at Bankstown-Lidcombe Hospital allowing doctors and nurses to continue to quickly and accurately treat patients.
Acting Bankstown-Lidcombe General Manager Linda Campbell said patients will be the biggest beneficiaries of the donation which has enabled the purchase of equipment including but not limited to a vein illuminator and a cardiotocography machine (CTG) which enables staff to monitor a baby's heart rate while their mother is in labour.
"Our midwives use CTG monitoring on a daily basis for mothers or babies who've had health problems during pregnancy and the machine assists our staff in listening to a baby's heartbeat and lets the midwife know if the baby is coping well with labour or is becoming distressed," she said.
In ambulatory care, Ms Campbell said the vein illuminator lights up veins like a roadmap, making it easier for nurses and doctors to draw blood, insert needles or infuse a patient.
"Patients in ambulatory care, especially those with hard to reach veins are happy about our use of the new vein illuminator. When a vein is reached on the first attempt, it is much more comfortable for patients since they have significantly less pain and swelling, if any, during and after the procedure," she said.
Mr Dennis Hayward, Director of Revesby Workers' said he was happy to contribute toward better health outcomes for the local community.
"We are one of the biggest clubs in south western Sydney but our strength is in the local community. Donating equipment to Bankstown-Lidcombe Hospital is a great opportunity for Revesby Workers' Club to support the very people who support us," he said.
Ms Campbell said the Hospital has always enjoyed great support from local organisations and the wider community.
"We are extremely grateful to Dennis and the team at Revesby Workers' Club for helping us to continue providing the best care we can for our patients and supporting our staff in doing so," she said.
LIST OF DONATED EQUIPMENT
Infection control lockers
Water chair
Clinical treatment chairs
Vein illuminator
CTG baby monitor
Single sofa bed for relatives of our palliative patients
Recliner recovery chairs
Mobile standing and raising lifter