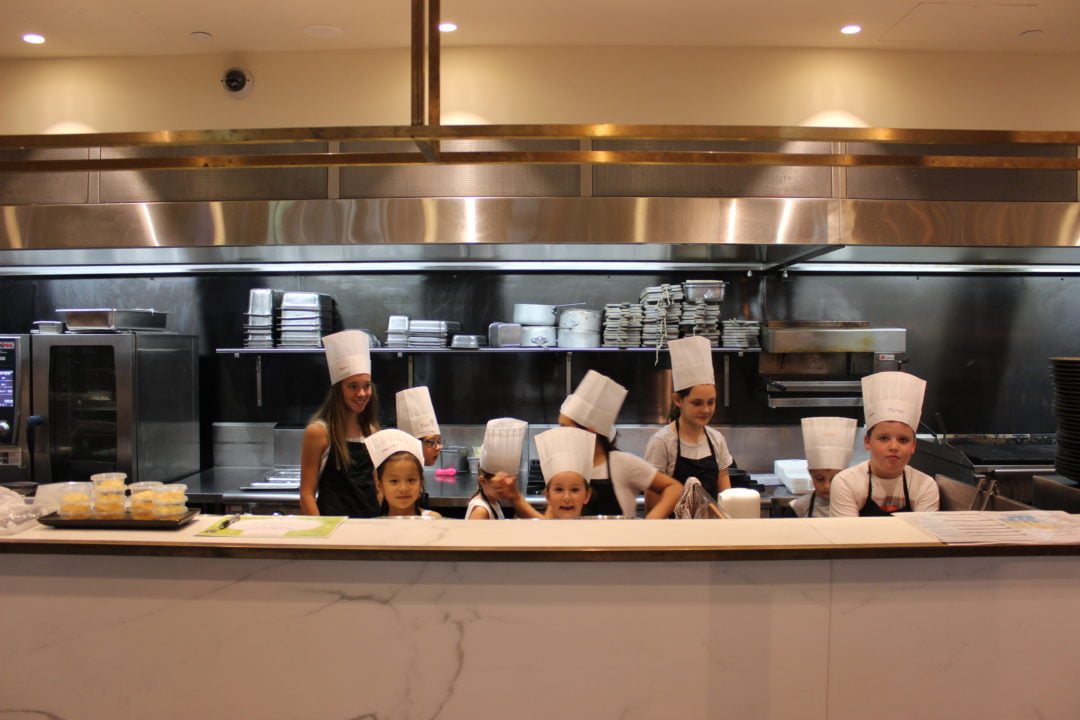 Imagine waking up on a Sunday morning to the smell of freshly cooked pancakes, perhaps some bacon and eggs or maybe some fresh fruit salad. Well, for some lucky parents this could well be reality!
Our budding young Chefs have been at it again this week at our Kids Breakfast Workshops held these school holidays. The Kids learnt how to;
• Dice and toss a fresh fruit salad
• Mix and bake delicious mini muffins
• Cook up a batch of pancakes with berries and ice cream
Taking home their own Chefs hat and certificate of completion at the end of the day, we are sure that Mum and Dad are in for a treat some time soon! If only the kids paid as much attention to tidying there rooms as they did in our Breakfast Workshop! Oh, forgot to mention. – We didn't teach them how to clean up – Sorry!!
Don't forget to look out for more Kids cooking classes during the next School Holidays.