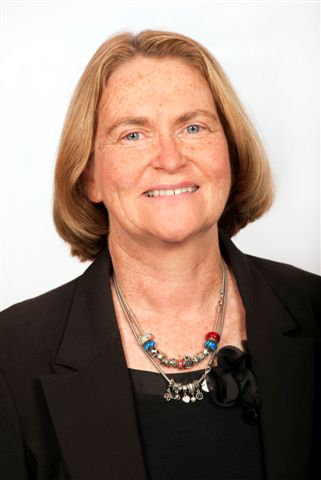 Linda Downey was awarded life membership of the Revesby Workers' Club at the Annual General Meeting on Sunday 27 October 2019. 
The Downey family has long been associated with Revesby Workers' Club, dating back to when Bob Downey joined the club in 1966 and his wife Marguerite (Peggy) in 1970. It was inevitable that the family lineage would progress down through the generations, firstly with their daughter Linda and her daughter Jemma, who played netball for the clubin her youth and worked part time at the club while she completed her university studies, would follow.
For Linda, who joined the club in 1981, it was a big jump and one that is celebrated this year (2019) as she accepts her well-earned life membership of the club. Linda embarked on a career as a teacher, beginning at Sir Joseph Banks High School and from 2009 at East Hills Girls Technology High School.
While continuing her teaching career, Linda became restless, realising there was more to life and, in 2008, was elected to the Bankstown Council, representing the south ward, where she remained until 2015. In the 1990s, Linda had played a leading role in opposition to a second Sydney Airport at Holsworthy. Later, she led the local opposition to the major expansion of the Bankstown airport.
Mayor of Bankstown in 2014 for one year [from September 2014 to September 2015], Linda officially opened the Revesby Village Centre on Saturday 9 May 2015. With Canterbury and Bankstown Councils merging as one to Canterbury Bankstown Council, on 12 May 2016, Lindawas elected to the new council in 2017, representing the Revesby ward. The combined Bankstown-Canterbury Council became the largest Councilin NSW, by population, with more than 361,000 residents.
Linda was an active member of the Revesby Workers' Club's scholarships committee for the past 20 years and contributed to the selection criteria for the awards as well as participating in the annual selection process. She has strongly lobbied for further scholarships for trades training and for club staff.
Linda was an inaugural and continuing member of the committee of The Light on the Hill Society – the club-sponsored society which organises presentations by keynote speakers on economic, social and political topics, especially those relevant to south west Sydney.
Linda and her family have remained in close contact with the area they know best, around Panania and Picnic Point – for Linda, as a councillor and subsequently a mayor, and as a highly valued educator in the area, she has also enjoyed her hands-on role as a member of the Revesby Workers' Club.
As a teacher at East Hills Girls High School, Linda has encouraged and successfully facilitated work-place training for students with the club. Partly arising from her representations, a pilot program to provide enhanced work placement opportunities for Year 11 and 12 students studying VETiS (Vocational Education and Training in Schools) was held.  Girls undertook hospitality courses under Revesby Workers' Club staff's supervision, a special three course meal for 25 guests in Bel Cibo, on 8 May 2018, for example. This pilot was so successful the program is being taken up state-wide.
Linda was awarded life membership of the Australian Labor Party in 2017;She is married to former long-serving Member of Parliament for East Hills,  Alan Ashton, and they have two daughters.