Dear Members,
First and foremost we would like to congratulate all staff involved in organising such a momentous event in our 60th Anniversary. Those who attended would attest that the event held on Saturday, 10 September 2022 was nothing short of spectacular. Our Marketing, Food and Beverage, Functions and Operations teams are to be commended for their hard work and dedication in ensuring the event ran smoothly and without issue.
To our VIPs, including the Mayor of Canterbury Bankstown, Councillors, Directors, past Directors, family of past Presidents and Secretaries, our sub-clubs and many more thank you for attending and contributing to the Club's history in one way or another. We are extremely proud of how the Club has stayed true to its Foundation to respect its heritage, honour its values and ensure its future. This event commemorating our 60 years is a testament to this.
FAREWELL JOHN RODWELL AND IAN STROMBORG OAM
It is with a heavy heart that we farewelled Vice President John Rodwell and Director Ian Stromborg OAM from the Board of Directors leading into 2023.
John Rodwell joined the Board on 19 November 2007 following a long association with the Club thanks to his service as the President of Revesby Workers' Little Athletics and his association with the Labor Party. Soon after joining the Board, John was appointed as the Vice President on 26 September 2010, a position in which he retained up until his retirement from the Board on 30 October 2022. John's work in the local sporting community is to be commended having been associated with Little Athletics since the late 80s.
Ian Stromborg OAM joined the Board of Directors on 24 September 2006. Ian was appointed to the Board due to his work in the local community having served 5 terms as the Mayor of Bankstown and also a former Councillor of Bankstown City Council. Ian was awarded the Order of Australia Medal in 2015 for his services to the local government and the community of Bankstown and this then continued into the service he provided Revesby Workers' Club as a Director of the Board for 16 years.
We are sincerely grateful to have had both John and Ian serving as Directors for 15 and 16 years respectively. While we wish them all the very best for the future, we are sure to be seeing them in the Club as members for many years to come.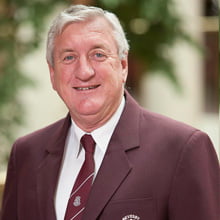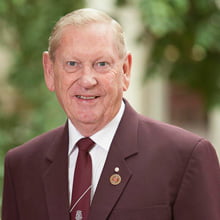 REMEMBRANCE DAY
We would like to remind members that our Remembrance Day event is scheduled for Friday, 11 November 2022. The event is no longer invitation only and members and guests are invited to attend as they wish.
SCHOOL SUBSIDY PROGRAM
Revesby Workers' Club Ltd has once again opened its school subsidy program to 28 local schools inviting each school to complete a submission outlining how they intend to allocate the $3,000 funding being donated in November. We have reached out to schools to determine how they wish to utilise the funds and we have invited each school to attend a cheque presentation on Monday, 7 November 2022.
To date some of the submissions we have received outline that our subsidy will fund breakfast programs, playground additions, MacLIT Program or even purchase the school a defibrillator. We understand how important the funding is to each of these schools and we are very proud to have been in a position to provide the subsidy annually dating back to the early 90s.
SCHOLARSHIP PROGRAM
Our scholarship program opens on 1 December 2022 with slight amendments to the 2023 program. In 2023 we will be offering 2 x $3,000 university scholarships and 2 x $3,000 TAFE scholarships. The Club has dedicated funding of up to $35,000 for our scholarship program to fund the $3,000 scholarships and to honour the previous recipients who each receive $500 for every subsequent year of study subject to satisfactory results throughout their degree (up to 6 years).

If you have any questions in relation to the 2023 scholarship program, please do not hesitate to contact the Club's Executive Assistant, Tenielle Symington on (02) 8707 6912 or tenielles@rwc.org.au.
Finally, we would like to wish all of our members a safe and happy Christmas and a prosperous New Year.

Daryl Melham AM
PRESIDENT