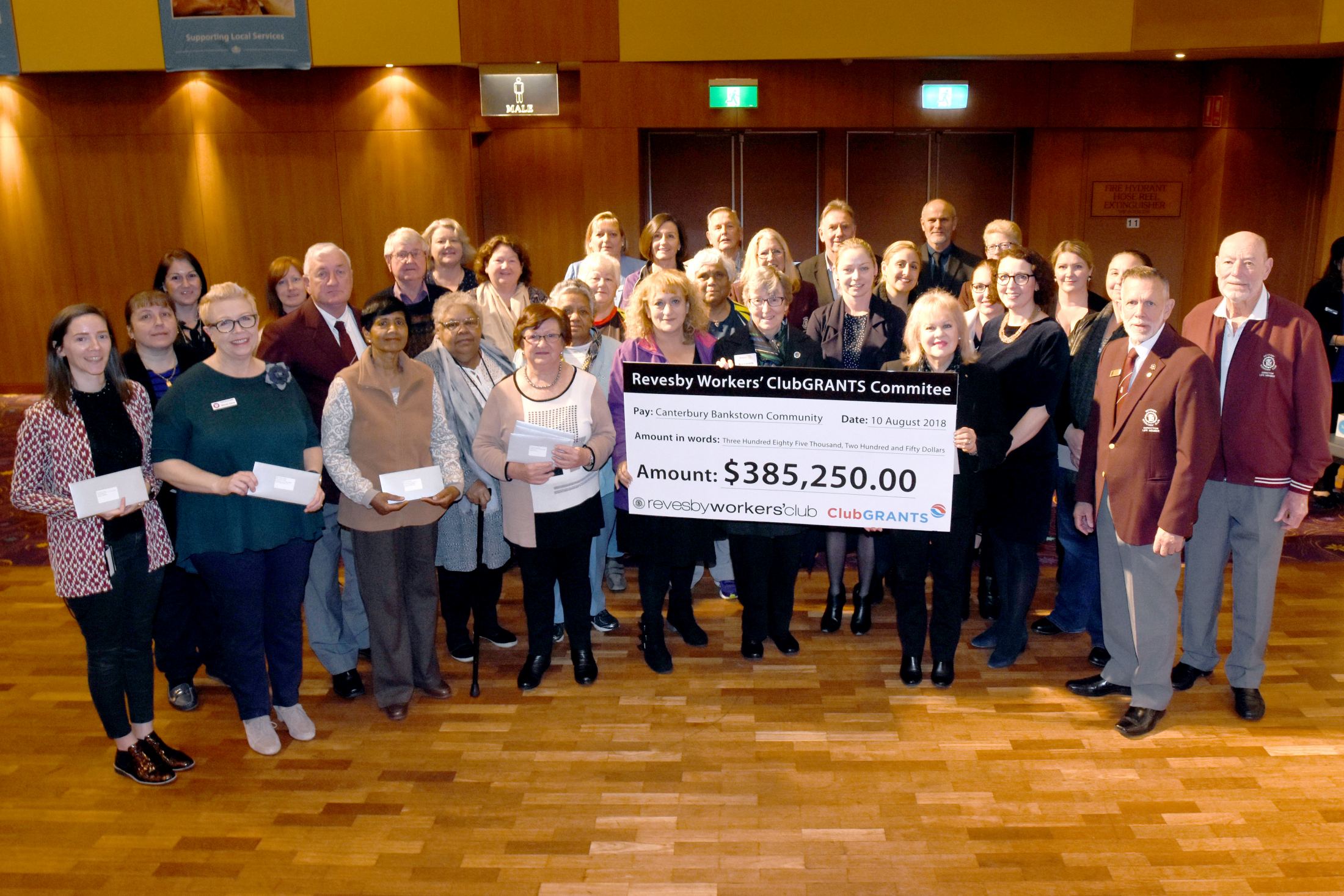 On Friday 10 August, Revesby Workers' Club hosted the 2018 Canterbury Bankstown Local ClubGRANTS Annual Presentation Ceremony. The ceremony was attended by Local Members of Parliament, the Council Mayor, Clr Khal Asfour, Club Directors, Council's senior management and all the community representatives.
In Canterbury Bankstown, 13 Clubs participate in the ClubGRANTS scheme and this year the Local ClubGRANTS Committee, administered by Council, received applications for 235 projects, with request for funding amounting to approximately $4million. After devoting  significant time to carefully assessing and evaluating each application to see whether it corresponds to local priorities and needs, the Committee made recommendations to the participating clubs, and thus this year 136 projects will receive $1,468,565.
This year, Revesby Workers Club has been able to put back over $1 million into the community. Through this scheme we have been able to support 21 different projects with a total funding of over $385,250.
As with all of the other participating Clubs, Revesby Workers' Club is proud of it's involvement in the ClubGRANTS scheme putting back into the local community. Our supported Community projects this year included;
• Revesby Uniting Church
• iShine Church
• Coolaburoo Neighbourhood Centre
• Bowelcare
• The Whitlam Centre
• George Bass School
• Bankstown Koori Elders Group
• Stroke Group
• Learning Links
• Parkinson's NSW
• Shepherd Centre
• Bankstown Community Resource Group
• Broderick Gillawarna School
• East Hills Public School P&C
• Caroline Chisholm School
• Revesby Now n'Then
• Bankstown City Aged Care
• Bankstown Hospital