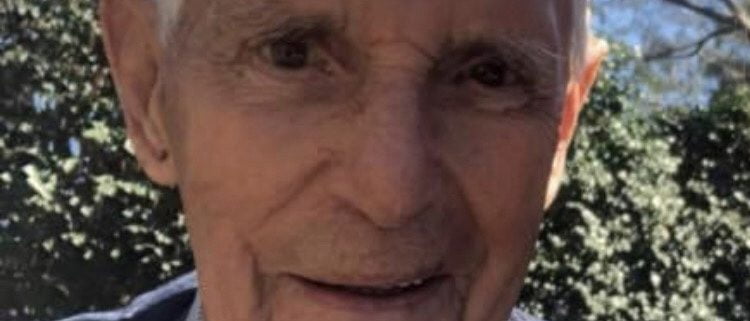 It is with a heavy heart that we notify our members of the passing of William Robert (Bill) Scott who passed away on 30 November 2020 just one month short of his 94th birthday.
Prior to becoming a Director, Bill held many roles within the Club including Barman, Entertainer and Entertainment Manager.  Bill was heavily involved with many of the sporting bodies as their Liaison Director and he enjoyed playing golf, bowls and even fished with the fishing club.  Bill was passionate about the Revesby Workers' Club as he believed in what it could do for our members and give back to the community.  This was quite evident through his strong involvement in a number of community initiatives such as the Gillawarna Village and other nursing homes.
Having been employed at the Club from around the time it first opened Bill took on his part-time Barman position as a second job.  Having sung throughout the pub circuit Bill would often help with entertainment bookings for upcoming shows which was the reason for his move into the part-time Entertainment Manager role.  It didn't take him long to become extremely popular with entertainers and members and most members who attended shows in his time would agree that Bill had an unforgettable singing voice.  Bill would often close shows with one or two of his favourite ballads and have members dancing right until the end!  Early members will recall Bill's involvement in the annual Revesby Workers' Club picnics that previously took place especially those at Kurnell in the earlier years – Bill was certainly all about giving back to the Community.
Bill held his Directorship from 19 September 1971 until 18 September 1977 and was heavily involved in the growth from the old Club to the new Club being the last surviving Director who opened the 'Big Club' with Gough Whitlam on 18 August 1973.  A Member holding badge number 358 and more recently appointed as an Honorary Member in August 2020, the Board of Directors together with Management would like to acknowledge Bill for his great contribution to the Club and Community.
A loved husband to May (deceased), father, grandfather and great grandfather – we send our condolences to Bill's family and friends as they farewell a wonderful man.