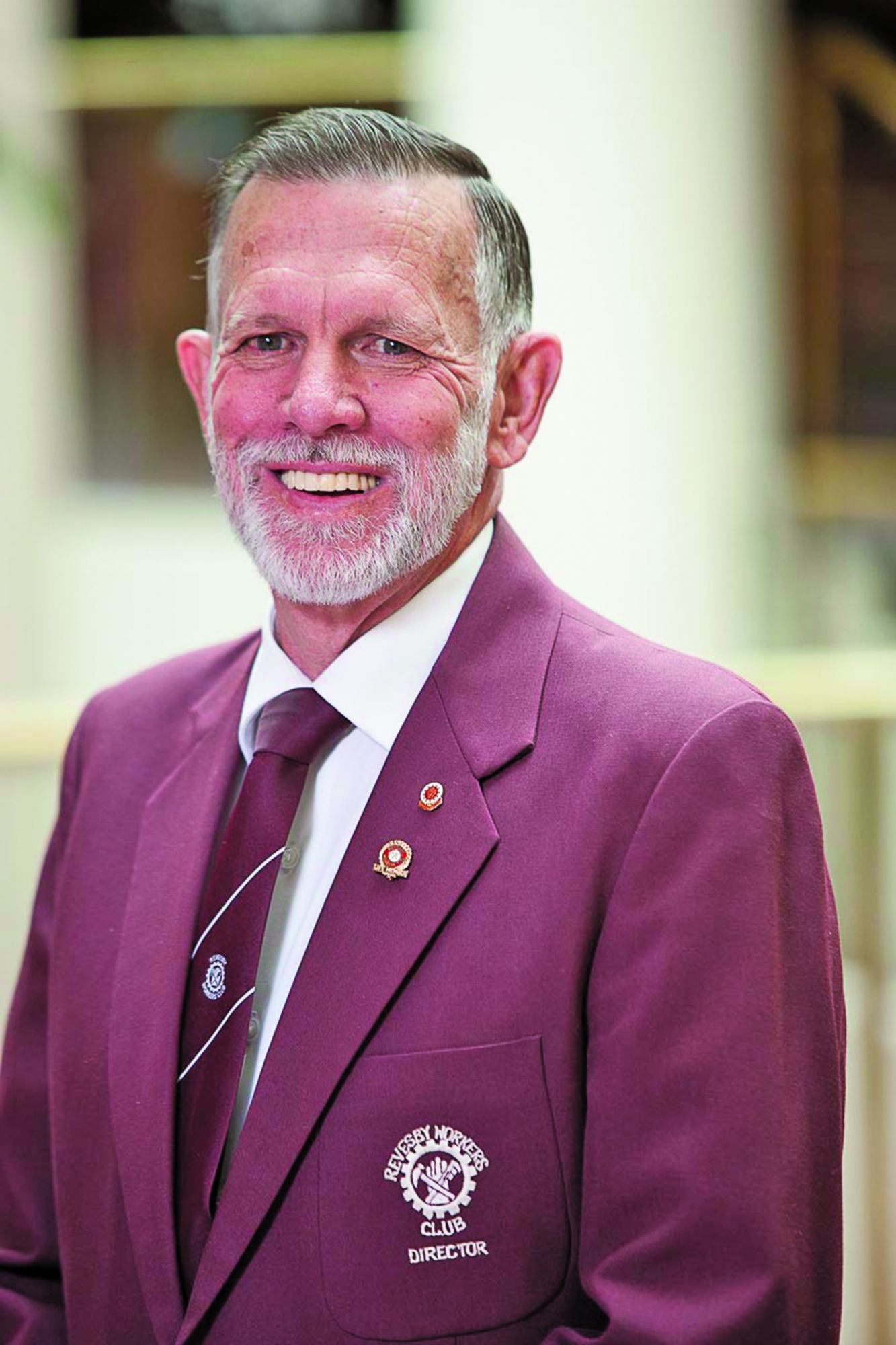 THANKS FOR YOUR SERVICE DENNIS HAYWARD OAM
Following the AGM on 25 October 2020, Dennis has stepped down from his position as Director of the Club.
There is little doubt that the retirement of Dennis Hayward will leave a big hole to fill on the board of Revesby Workers' Club! Dennis' strong commitment to the community will be long remembered as his greatest legacy, from organising charity raffles, to driving thousands of kilometres delivering relief packages to drought stricken communities – Dennis has an unquenchable thirst for helping those less fortunate, and indeed succeeded and delivered on his promises in so many ways.
The respect that Dennis accumulated during his tenure has not been through voice, but actions that reverberated across the community louder than an orchestras crescendo.
We are sincerely grateful and appreciative for the service and support that he has provided to the Revesby Workers' Club ("RWC") and its subsidiaries.
Dennis commenced his Directorship in 1993 and became a Life Member on 28 September 2003. Dennis was awarded the Order of Australia Medal in the 2019 Australia Day Honours List for Services to the community of Canterbury Bankstown.
These services include, but are not limited to, Liaison Director for Revesby Workers' Soccer Club, Women's Hockey Club, Netball Club, Physie and Dance Club, Junior Tennis Club, Marine Rescue Hawkesbury, Mooney Mooney Fishing Club, and Bankstown Stroke Support Group.
Dennis' services are not limited to Club activities. His dedication to the local community is evident through his ongoing delivery of meals on wheels and in late 2019 Dennis personally delivered care packages to 10 families who were living in the drought and fire effected regional areas of NSW.
The Board recently appointed Dennis as a Patron of the Mooney Mooney Club at our recent AGM. This appointment recognises Dennis' involvement in the Club's amalgamation back in April 2004 and his ongoing support and dedication to the Mooney Mooney Club and its members.
As the second longest serving Director of Revesby Workers' Club, Dennis' departure from the Board will be felt across the Club and the community.